NXV560A
Call for information and pricing
Description
---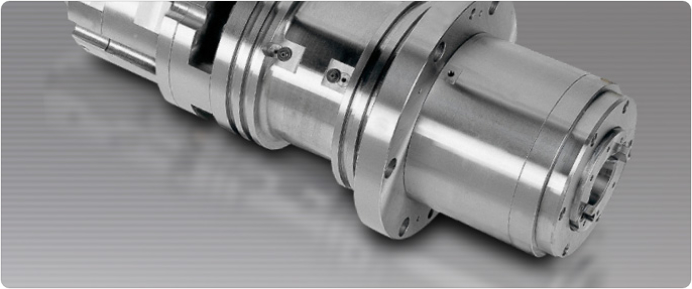 YCM In-house IDD Spindle
Tool unclamping cushion extends spindle bearing life by protecting spindle bearing from tool unclamping force.
Spindle cooling system (opt.) removes heat efficiently and minimizes thermal deformation.
Ceramic bearings features low inertia mass, low centrifugal force, high rigidity and low coefficient of thermal deformation.
High precision helical springs features high dynamic balance and low vibration.
Grease lubrication for 12,000 rpm spindle ; Oil-air lubrication for 15,000 rpm spindle.
---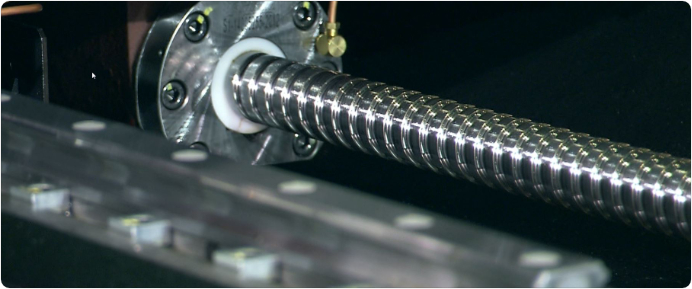 High Rigidity Design
FEM analysis is adopted to ensure the best mass arrangement and rib construction of the machine for constant stability under the intensive load of heavy-duty cutting.
Direct drive provides backlash free, best accuracy, reliability and stability.
All axial AC servo motors equipped with Absolute Positioning Encoders, no zero return needed
The rigid body construction makes for uncompromising precision and rigidity.
---


High Stability Tool Magazine
Absolute encoder ATC system provides high stability and speed.
Inverter controlled, prevents tool change speed from changing under different power supply frequency.
Tool change speed is programmable for heavy tools, prob.
Auto Tool Change (T-T) 1.8 sec.
20T (24T opt.)
---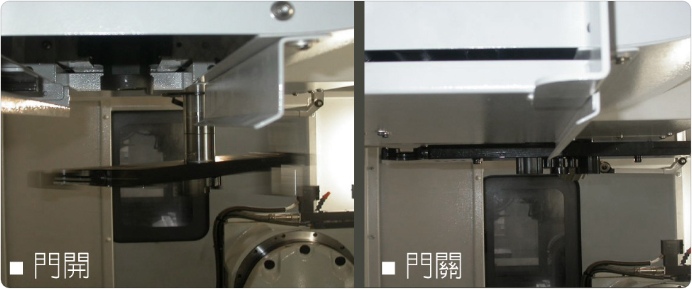 Automatic Tool Magazine Door Design
Driven by pneumatic cylinder.
Prevent coolant and chips from entering tool magazine.
---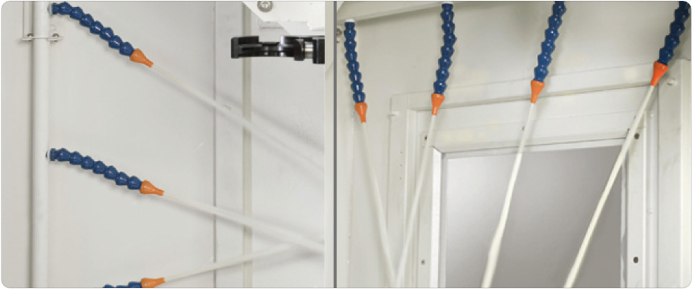 Brand New Exterior Design
Full enclosure exterior (including top cover).
Convertible side window for convenient chip removal.
Aesthetic rear cover design.
Smooth chip removal.