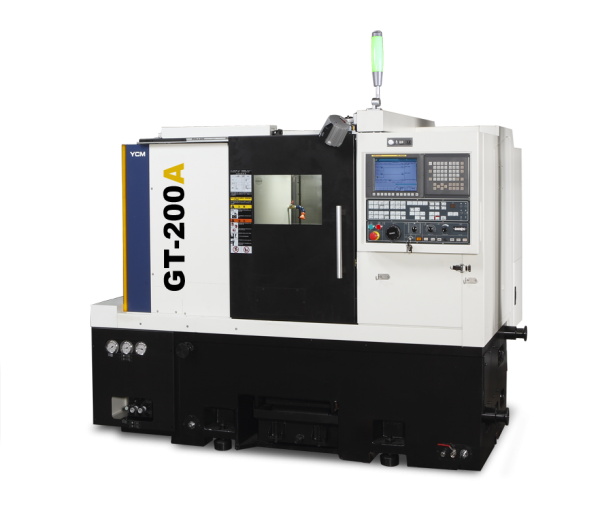 GT200A
$67,400.00
PRICE IS SHOWN IN U.S. DOLLARS
FOB: California
The GT Series High Performance Turning Center Adopts Revolutionary Design Concepts in Rigidity, Accuracy and Performance.
New box type base structure provides unprecedented rigidity during heavy turning and superb
dampening capacity which achieves flawless accuracy and stability.
The oversize spindle is equipped with a high torque motor for exceptional turning and milling results
A complete thermal control system is implemented to minimize structural deformation and provide the best machining accuracy.
Additionally, a 12-station servo driven VDI turret, designed and manufactured by YCM, can be offered as an option for live tooling function realizing various complex machining.
Description


Ultra-stable and Highly Rigid Box-type Base Structure
The box-type design offers a ultra-wide base structure, high quality MEEHANITE® castings, oversize hardened & ground boxed ways to ensure the best machining performance by eliminating structural distortion and deformation under heavy machining conditions.
---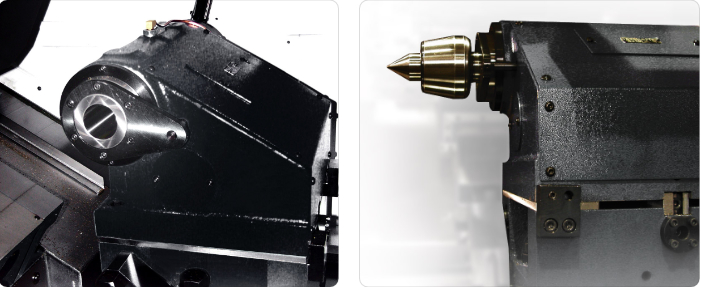 Versatile Tailstock Design
The tailstock is supported by hardened and ground boxed ways that is structurally one-piece with the machine base, which ensures the best structural rigidity.
The oversize quill supports heavy workpieces while maintaining machining accuracy.
Optional live quill is ideal for high-speed, high production environment.
---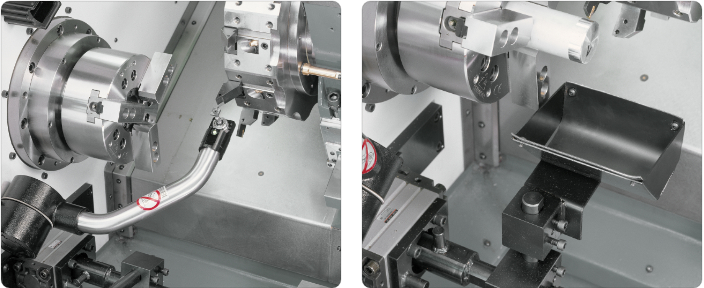 High Productivity Enhancements
Automatic Tool Length Measurement (opt.)
Automatic Bar-feeder System (opt.)
Automatic Parts Catcher (opt.) and Transfer System (opt.)
---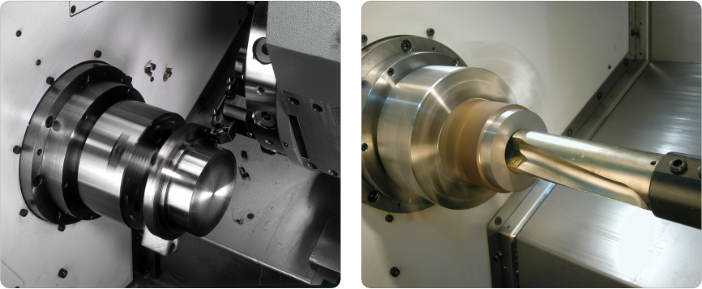 The GT series is ideal for high productivity turning and milling with exceptional speed, power, and capacity.
Oversize hardened and ground box ways, ballscrew and bearings are essential requirements for enhancing the axial and radial cutting rigidity.
High torque spindle motor provides the necessary power for roughing operation on tough material at low spindle speed.
---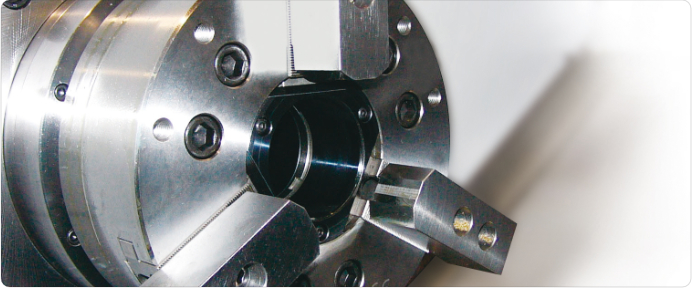 Heavy-duty Spindle Design and Durable Hydraulic Chuck
High quality chuck with powerful hydraulic system ensures machining rigidity and accuraacy.
Pressure sensors are added to hydraulic system for monitoring clamping force of chuck, assuring the proper clamping of heavy parts.
---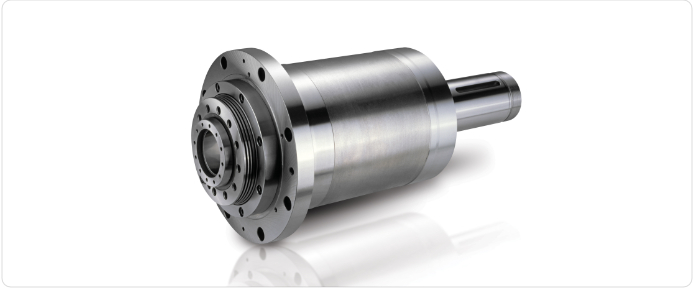 Unique Quill-type Spindle Cartridge
All spindles are strictly assembled in temperature controlled room, and proven through rigorous run-in test to assure the highest quality and reliability.The unique quill-type spindle cartridge designed for easy maintenance and repair if necessary.
---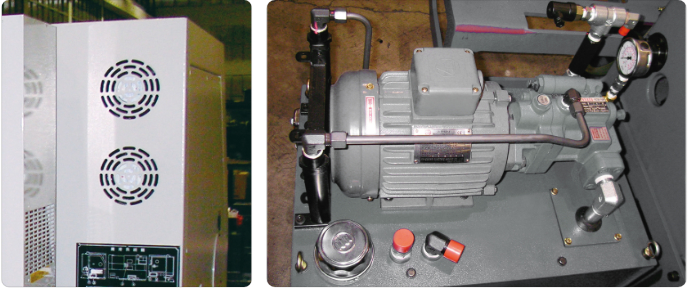 Comprehensive Thermal Control System
Reinforced ventilation is located throughout the spindle head to minimize thermal growth.
Effective exhaust fans are installed on the spindle headstock to remove the heat generated from long running hours.
High performance piston pump and radiation system are added to control the temperature of hydraulic oil, which minimize the thermal impact of hydraulic system.
Isolated coolant tanks eliminate the effect of high coolant temperature after long running hours, which reduces structural deformation.
The spindle motor sits outside of the machine base to isolate the heat generated from spindle motor after long operations.
Low heat generated work lamp is installed to minimize temperature impact.